Data Engineer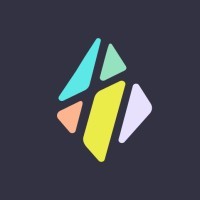 Sahha
Software Engineering, Data Science
Posted on Tuesday, October 31, 2023
We're building AI-driven solutions that harness both mind and body data to provide highly personalised health and wellness experiences.
Our technology enables individuals to better understand and improve their mental and physical wellbeing, while also enabling healthcare providers and organisations to deliver more effective and personalised care.
Sahha's goal is to revolutionise the health industry by improving user retention, enhancing customer lifetime value, and bolstering individual health outcomes.
A simple, and beautiful API that can integrate into any application
Curated data insights tailored for the insurance, well-being, fitness, and pharmaceutical industries
A new way to build personalised healthcare experiences
A powerful set of machine learning models built to understand you, and your health, dynamically.
A system that brings together data across wearables
We are a fast-growing team of passionate, humble, brilliant, and diverse people, with collective experience in tech, health, neuroscience, b2b, and building successful companies. Every person at Sahha raises the bar—and we're so excited for
you
to continue that tradition. ​
We're remote-first—you can work from anywhere — but we believe our best work is done in person. We aim to meet up regularly to align ourselves and our work. We strive to be clear in our communication and over-communicate by default.
We're early, so you'll have an opportunity to shape not just our product, but the company itself; who we work with, and how we work together.
Develop, and maintain scalable ETL pipelines to efficiently transform the raw data into actionable outputs.
Work closely with Machine Learning Researchers to continuously implement new transformations in the ETL process aligned with evolving research.
Ensure seamless data flow from various sources to the company's data lake.
Ensure data privacy and compliance with relevant regulations.
Collaborate with cross-functional teams, including software developers and data scientists, to provide data-related support.
Bachelor's or Master's degree in Computer Science or a related field.
3+ years of experience in Data Engineering.
Strong knowledge of SQL and experience in Python/PySpark.
Familiarity with cloud services like AWS.